Offer:
WIN one of 30 Ezidrops Samples
Offer ends: 2 January 2024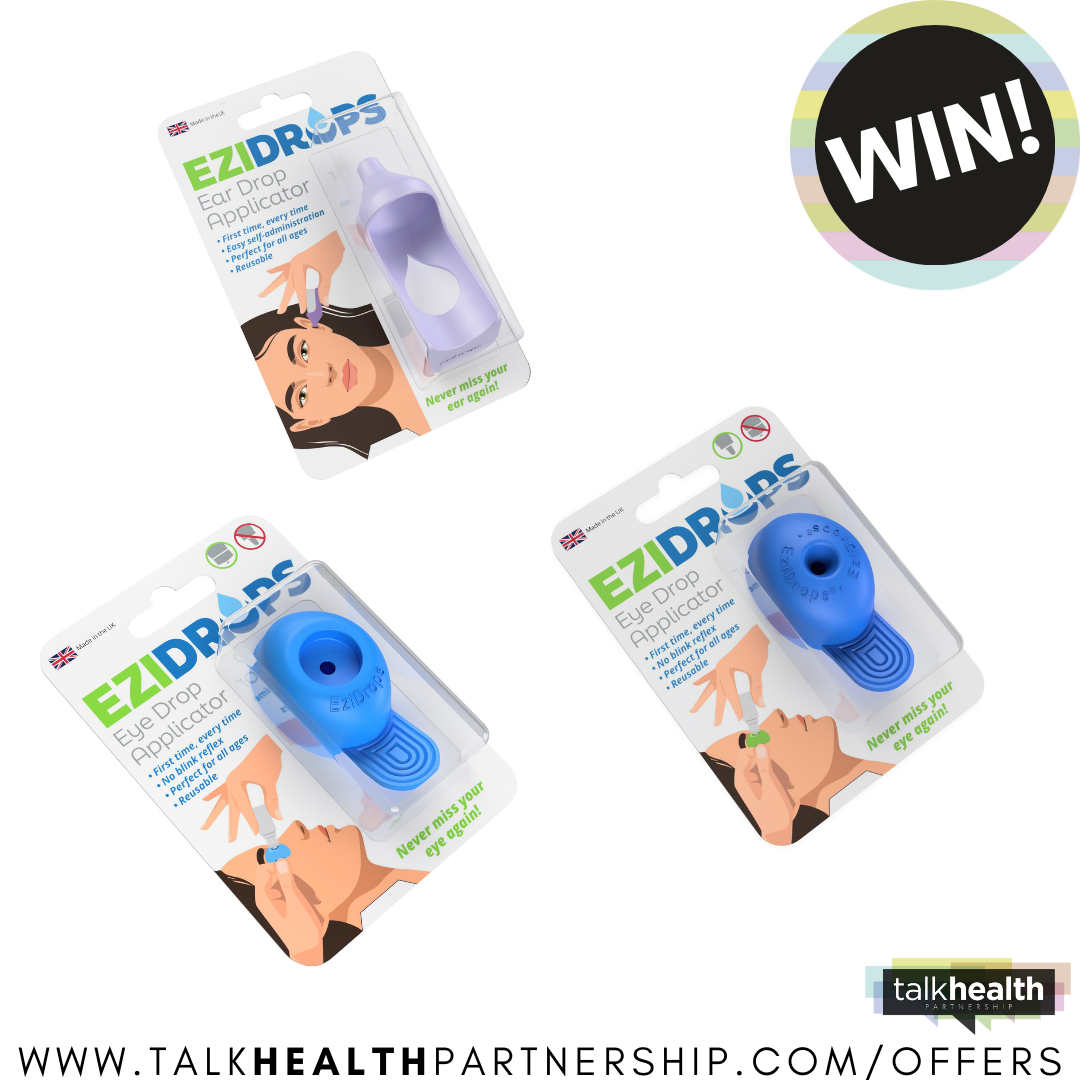 We are delighted to be giving you the chance to WIN one of 30 Ezidrops Applicators. 30 people will be chosen at random and will be able to choose from the EziDrops Eye Drop Applicator, the EziDrops Eye Drop Applicator (wide), and an EziDrops Ear Drop Applicator after the closing date of 27th December 2023.

To be in with a chance of being one of the lucky winners, enter the giveaway below.
EziDrops Eye Applicator is an amazingly simple device and is incredibly effective. The idea came from using eyedrops and continuing to have great difficulties and frustrations putting drops in easily.
The idea was taken further on to prototyping and refining the product and we took the applicator out to market-test it. After receiving positive comments from many professionals that EziDrops for Eyes was incredibly "Ezi" and simple to use, we pushed ahead confidently. The EziDrops Eye Applicator was born!
Inspired by the success of the EziDrops Eye Applicator, we set about designing an Applicator for Ear Drops, due to having a lot of difficulty administering ear drops to the founder's 10-year-old son. EziDrops for Ears was the result.
Information contained in the offer promo pages have been supplied by companies who have paid to promote here. talkhealth does not endorse any specific products, brands or treatments and cannot vouch or verify any claims that the authors have made. talkhealth cannot provide any advice on whether a particular product or treatment is suitable. If you are in any doubt about any of the products you read about, we advise you to either contact the company concerned or seek medical advice before changing your treatment routine.