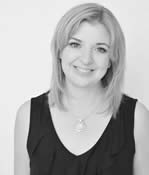 Vicki Dawson
CEO and Founder of The Sleep Charity
Watch Vicki Dawson's TH+ Expert Webinar on Sleep Strategies
Vicki is CEO and Founder of The Sleep Charity. She set the charity up in 2012 in order to support children and their families to get a good night's sleep. Prior to working within the charity Vicki worked in education. She qualified as a teacher in 1997 and held a number of senior roles including Deputy Head Teacher and Advisory Teacher around Special Educational Needs and Disability.
Vicki's interest in sleep developed after experiencing the impact that sleep deprivation can have when she became a parent. She has spent years researching sleep and is on the Board of the British Paediatric Sleep Association, she is also a member of the British Sleep Society.
The work of the Sleep Charity has received widespread attention due to the success the team have in improving sleep patterns. The organisation has won a number of national awards including the Royal Society for Public Health Award for children and young people and the GSK Impact Award with the King's Fund.
Related Links
www.thechildrenssleepcharity.org.uk
twitter.com/TheSleepCharity