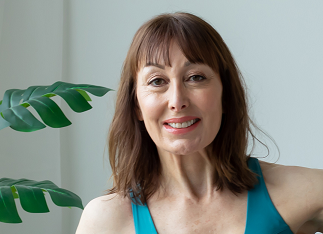 Rachel Lawrence
Pilates Expert
Watch Rachel's pilates related webinars with talkhealth:
How pilates can help you manage a chronic condition
Rachel Lawrence known as The Girl with the Pilates Mat on YouTube is a Pilates Expert with close to 200k Subscribers to her Channel. Formerly a professional dancer and documentary filmmaker, Rachel has been practising Pilates for twenty-five years and teaching exclusively for the last twelve having undertaken all her training with two leading Pilates Masters in California. She is a Fully Certified Pilates Instructor with additional qualifications in Pilates for Injuries and Pathologies, Pilates for the Mature Client and Pilates for Women's Health. She is known for her friendly, down-to-earth yet intelligent approach to fitness and can be found teaching live on YouTube every Monday and Friday.
Related Links
https://www.rachellawrencepilates.com/