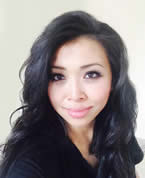 Dr Sharon Wong
Consultant Dermatologist and British Skin Foundation spokesperson
Watch Dr Sharon Wong's TH+ Expert Webinar on Hair loss
Dr Sharon Wong is a UK trained Consultant Dermatologist. She provides medical and surgical treatments for a comprehensive range of general skin conditions in adults and children. She is also one of few dermatologists in London who specialises in hair and scalp disorders.
Dr Wong studied medicine and undertook an intercalated BSc degree in Clinical Genetics at St George's Hospital in London, achieving first class honours in both and obtained numerous undergraduate prizes. She completed higher speciality training in Dermatology in some of London's most prestigious hospitals including Barts Health NHS Trust and The Royal Free Hospital, during which she developed a special interest in hair and scalp disorders.
Dr Wong has presented extensively at national and international conferences and published in peer-reviewed journals. In 2012 she was appointed as a Consultant Dermatologist at the Homerton University Hospital where she runs a successful NHS hair clinic.
Dr Wong is a member of the British Association of Dermatologists (BAD), the British Hair and Nail Society (BHNS) and is the medical advisor for the Cicatricial Alopecia Research Foundation (CARF), a support group for patients suffering from scarring hair loss disorders.
Website - www.drsharonwong.com